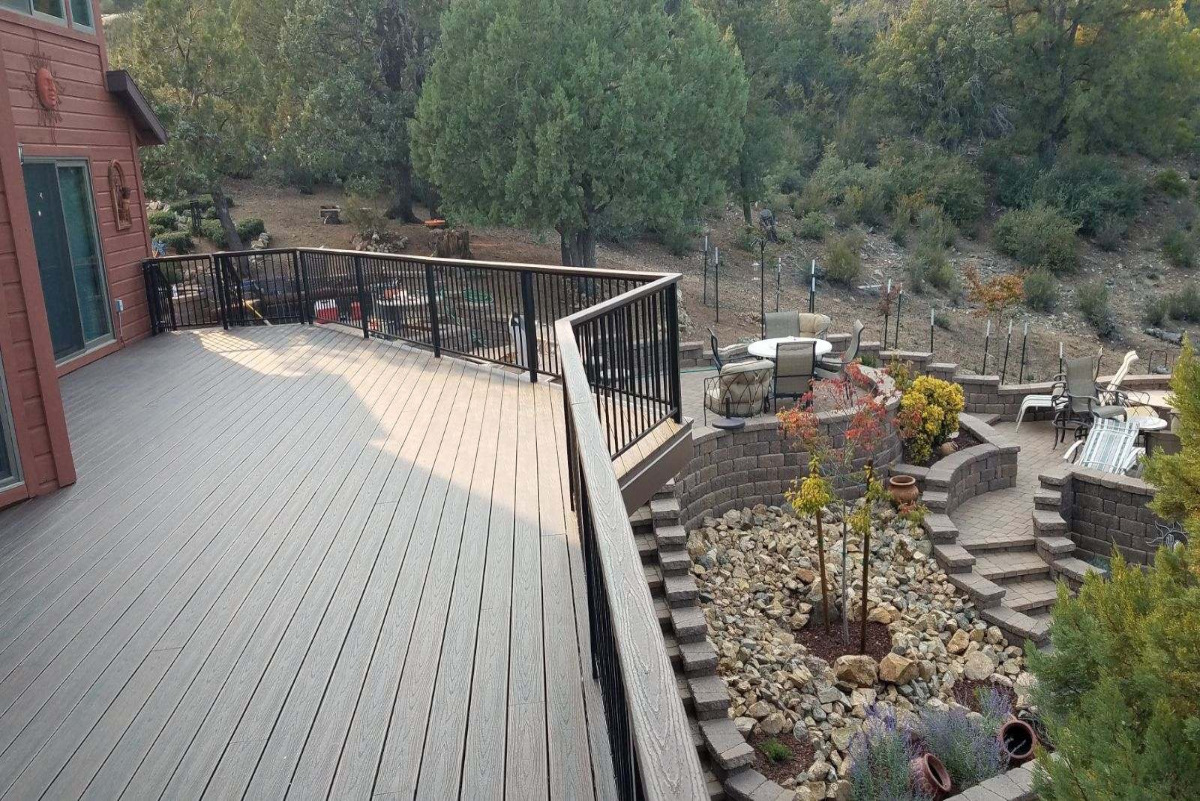 Whether its adding a new deck or replacing an existing deck, Bakers Dozen Construction will build it to last. While a traditionally built deck will last around 15 years we build our decks to withstand the Northern Arizona elements so you will have a beautiful deck for years to come. We do this by framing with metal joists, joist tape, rubber flashing and other methods which provide stability and longevity to the structure of the deck.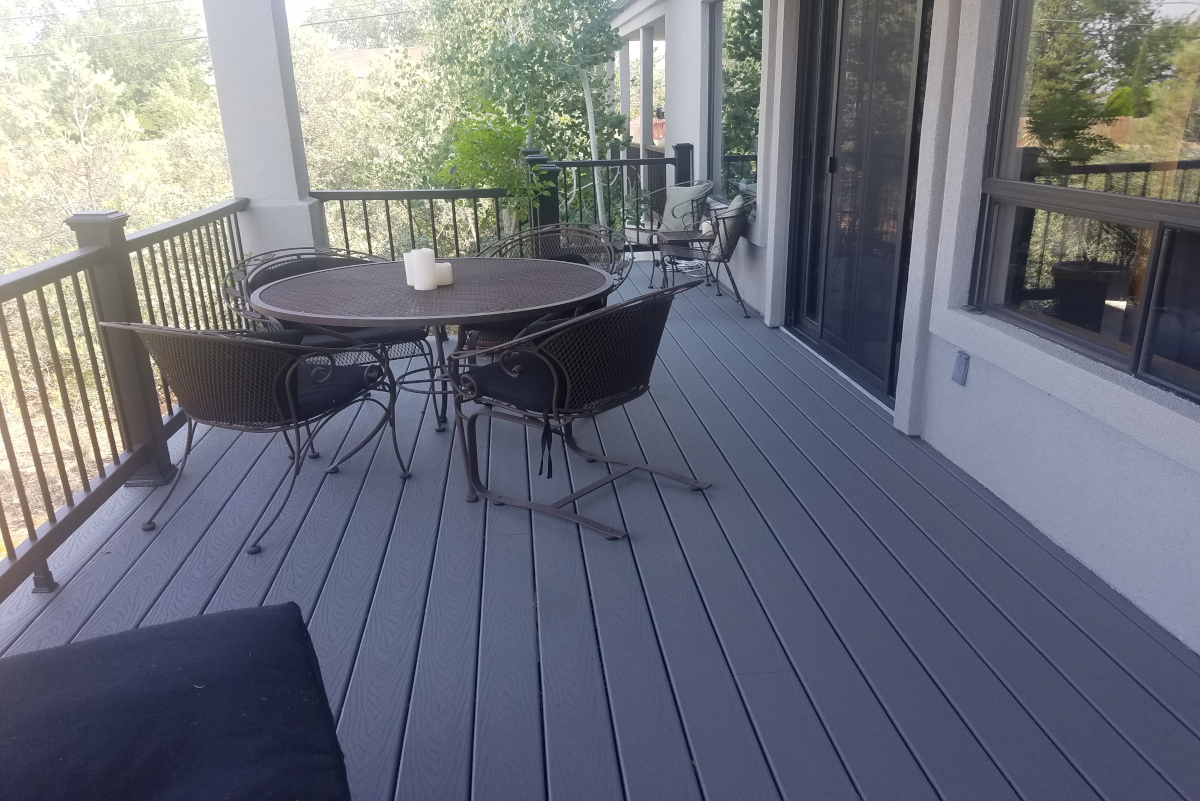 We work with a variety of decking materials including composite, cedar, redwood and brazilian hardwoods. Composite decking is very popular because of how low maintenance it is. We have worked with many different brands including Trex, TimberTech and Fiberon.

A Trex Pro Gold builder is not only thoroughly versed in Trex products, but has undergone advanced training in installation. Being a Trex Pro Gold contractor gives Bakers Dozen Construction extensive Trex experience.
With 20 years experience building in Prescott we will give you a quality deck that can stand up to the elements year after year. We use special techniques and products that will give you a deck that will last much longer than a traditionally built deck.